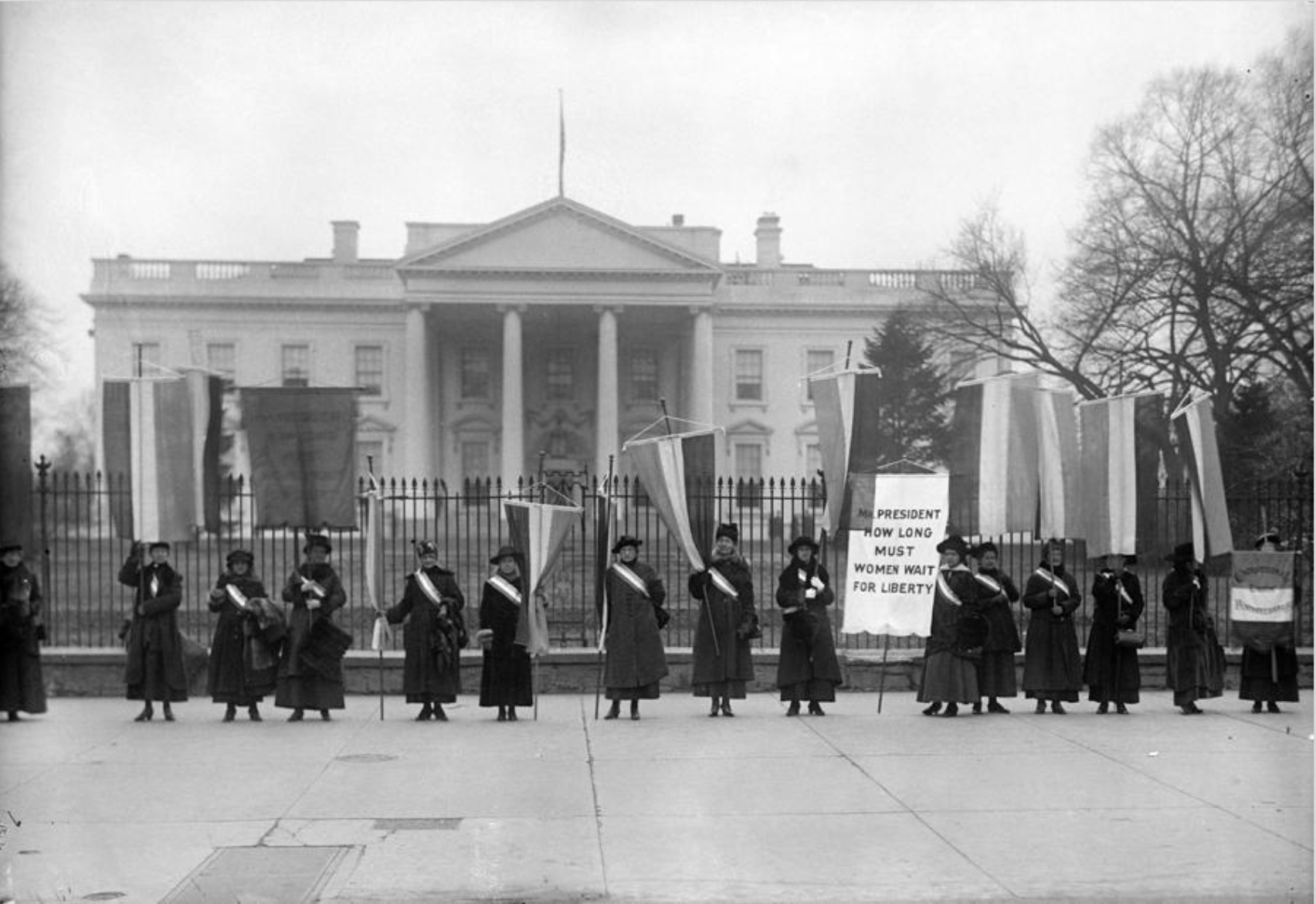 Article Date
August 18, 2020
Did you know the 19th Amendment to the U.S. Constitution, which guarantees all women the right to vote, was ratified 100 years ago today? It was! According to the National Archives, "Achieving this milestone required a lengthy and difficult struggle; victory took decades of agitation. Beginning in the mid-19th century, woman suffrage supporters lectured, wrote, marched, lobbied, and practiced civil disobedience to achieve what many Americans considered radical change."
However, as the article Women's Suffrage: Key Moments in History notes, "...in reality, the 19th Amendment largely gave voting rights to White women. Jim Crow policies preventing Black Americans from voting also kept many Black women from the polls for decades. And other laws barred Native Americans and Asian immigrants from even getting citizenship for years after the 19th Amendment passed."
It is especially poignant to remember and respect this long fight for the right to vote during a year when women across America have the chance to make every vote count in a hotly contested presidential election, not to mention many very meaningful races down ballot.
Make sure that, no matter your gender, you are registered to vote this November! The deadline to register is October 1, so be sure to get it done. You can pick up a voter registration card at any BiblioTech Branch. You can also request a registration card online or call 210-335-VOTE to request a registration card. Not sure if you're registered to vote or not? You can do a quick check here!
Looking for more resources on voting rights or women's history? Check out something from our amazing digital library today! Suggestions: