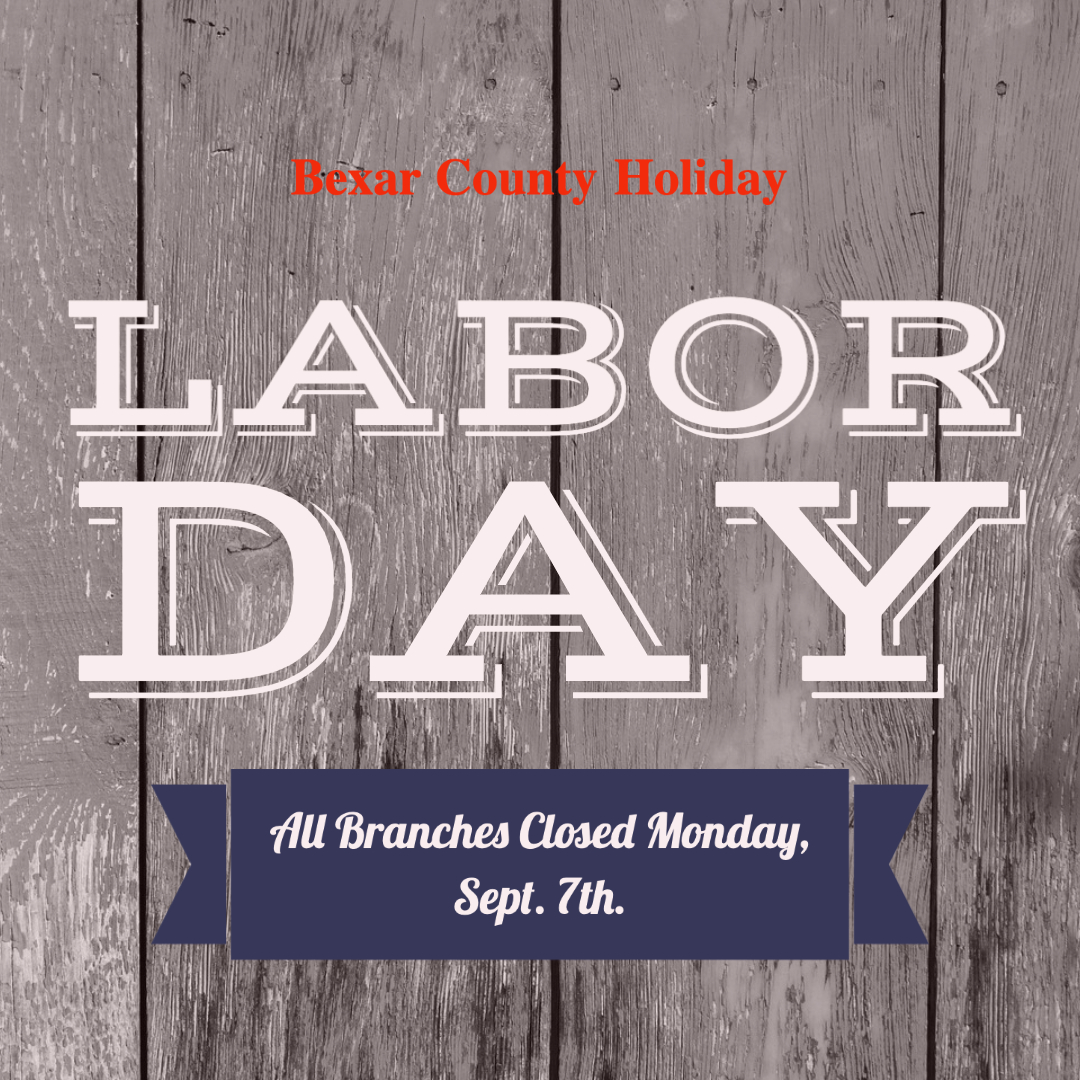 Article Date
September 6, 2020
Labor Day is Monday, Sept. 7 and, while our branch locations will be closed, we wanted to make sure you all had some great recommendations for reading, watching and listening during a weekend that might be a little longer than normal. For more on the holiday itself, check out our Labor Day post from last year, where we also offer even more reading recommendations.
First of all, if you don't already have a BiblioTech Public Library card, what are you waiting for? September is National Library Card Sign-Up Month, so there is literally no better time. You can register online in minutes, and have access to all of our resources immediately! (Be sure to check out the BiblioTech App Store.)
Now that you've got your library card number/barcode, let's take a look at all the amazing resources you can access. 
In our cloudLibrary collection, we have several different display shelves highlighting excellent ebook and audiobook choices. Check out the Fall Into a Good Book collection or new reads for adults, teens and kids. For the best experience, download our cloudLibrary app. This app has just undergone some exciting updates, including new and improved children's book illustrations and comics!
In our Hoopla collection, check out this collection of amazing memoirs and biographies, or watch one of the movies of the month, which include popular flicks The Big Short and Spy School.
You can also check out Mango Languages where, in addition to over 70 different language-learning programs, we feature foreign language films.
On RBdigital you can read hundreds of magazines, including House Beautiful's September Issue, which has a feature about how to redo your whole house, and The Smithsonian Magazine, where you can learn about The Lost Kingdom of Kush and much more.
We hope you enjoy our resources and Labor Day weekend! Be sure to come follow us on Facebook, Twitter and Instagram.