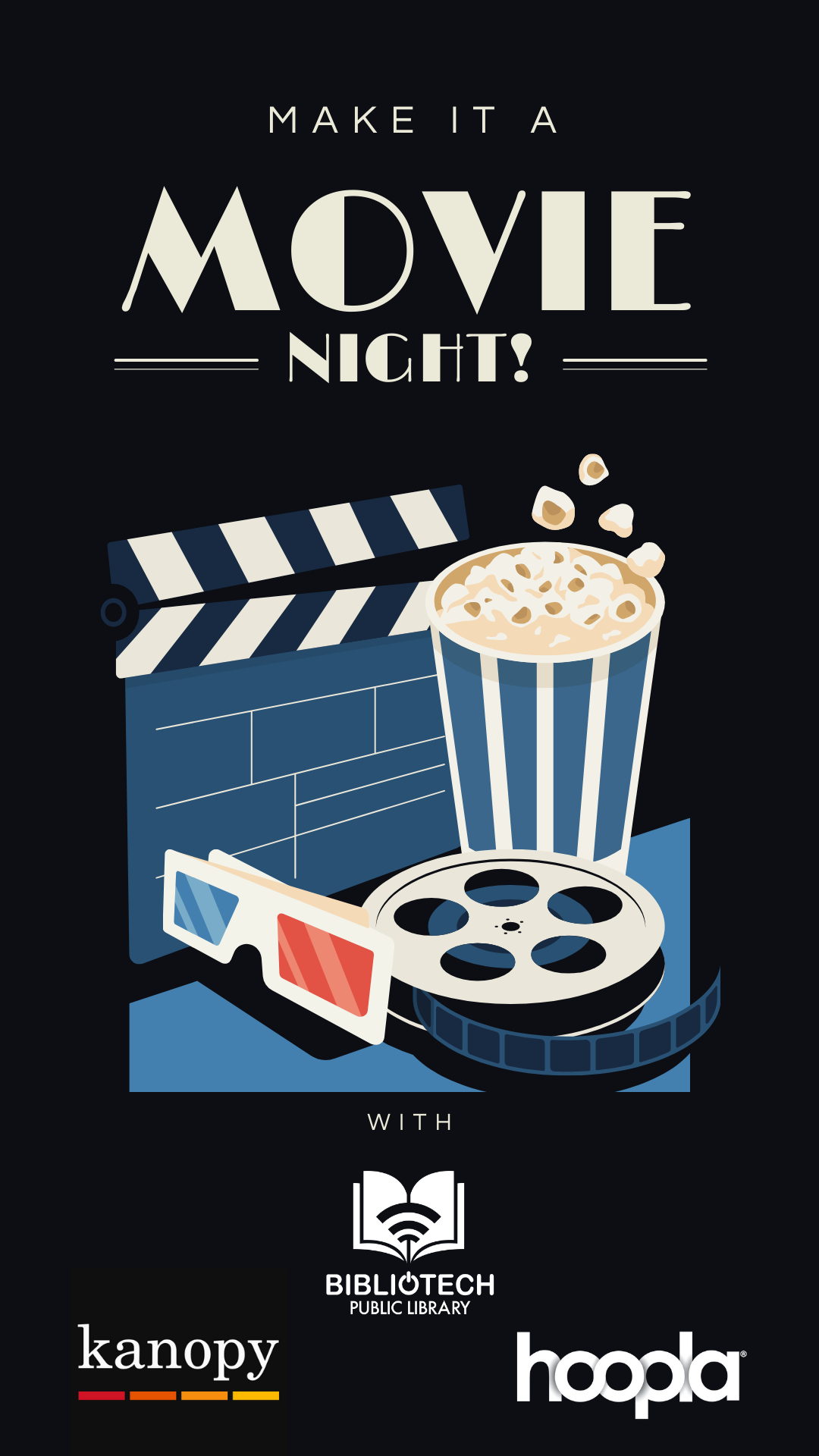 Article Date
September 22, 2021
STREAMING MOVIES + BIBLIOTECH = MOVIE NIGHT! And don't forget the pizza!!

Down on your luck when it comes to affording streaming services? Well, look no further than your Bibliotech Library!
 
We have streaming movies available to all Bexar County residents, including educators that work in the area and students as well. Did we mention it's all for FREE?!

Within our library resources we have Hoopla and Kanopy. When you need to have a movie night on the budget you can checkout Bibliotech's movie selections from Hoopla or Kanopy on the fly!

Just download Hoopla or Kanopy's apps and start watching a movie. Apps are available on http://bexarbiliotech.org or go directly to our app store at https://bexarbibliotech.org/apps .

We not only have movies, but we have documentaries, The Great Courses, and there are options for kids too!

Feel free to checkout our newest editions as well! Where we add new movies daily. 
Looking for more BiblioTech news? Check out the entire BiblioTech Blog, or sign up for our newsletter. You can also follow us on Facebook, Twitter or Instagram. We'd love to hear from you!