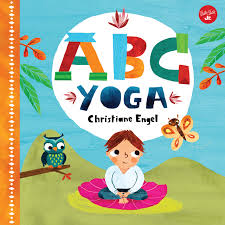 Article Date
September 24, 2020
There's a lot going on this month, but we would hate to miss out on celebrating National Yoga Month! Yoga is an ancient practice with an amazing and rich history and "comes out of an oral tradition in which the teaching was transmitted directly from teacher to student." You can learn more from that history of yoga article, or other Yoga Journal articles. We also have several other resources below and, you can actually practice yoga (virtually, but locally) with various San Antonio studios. You can also learn basic poses online, or check out the many different YouTube yogis, such as Erin Sampson or Austin's own Adriene.
In our cloudLibrary Yoga Month collection, we have listed books for all ages, as well as some novels related to yoga and some great books on meditation, which is an important part of practicing yoga. Explore and download today!
If you check out our Hoopla yoga collection, you'll find an array of great resources, including:
You can also take Yoga for Healthy Mind and Body, a 12 lecture video class from The Great Courses. You can also take various video classes on Universal Class, including Yoga 101, Chakras 101 and The Art of Breathing. For our younger readers, there is a great Yoga series on BiblioBoard, which includes Balancing Yoga, Standing Yoga, and more.
We hope you enjoy our yoga resources and yoga month. Head over to Facebook, Twitter or Instagram and let us know!
Check out more BiblioTech News articles with reading recommendations and more.