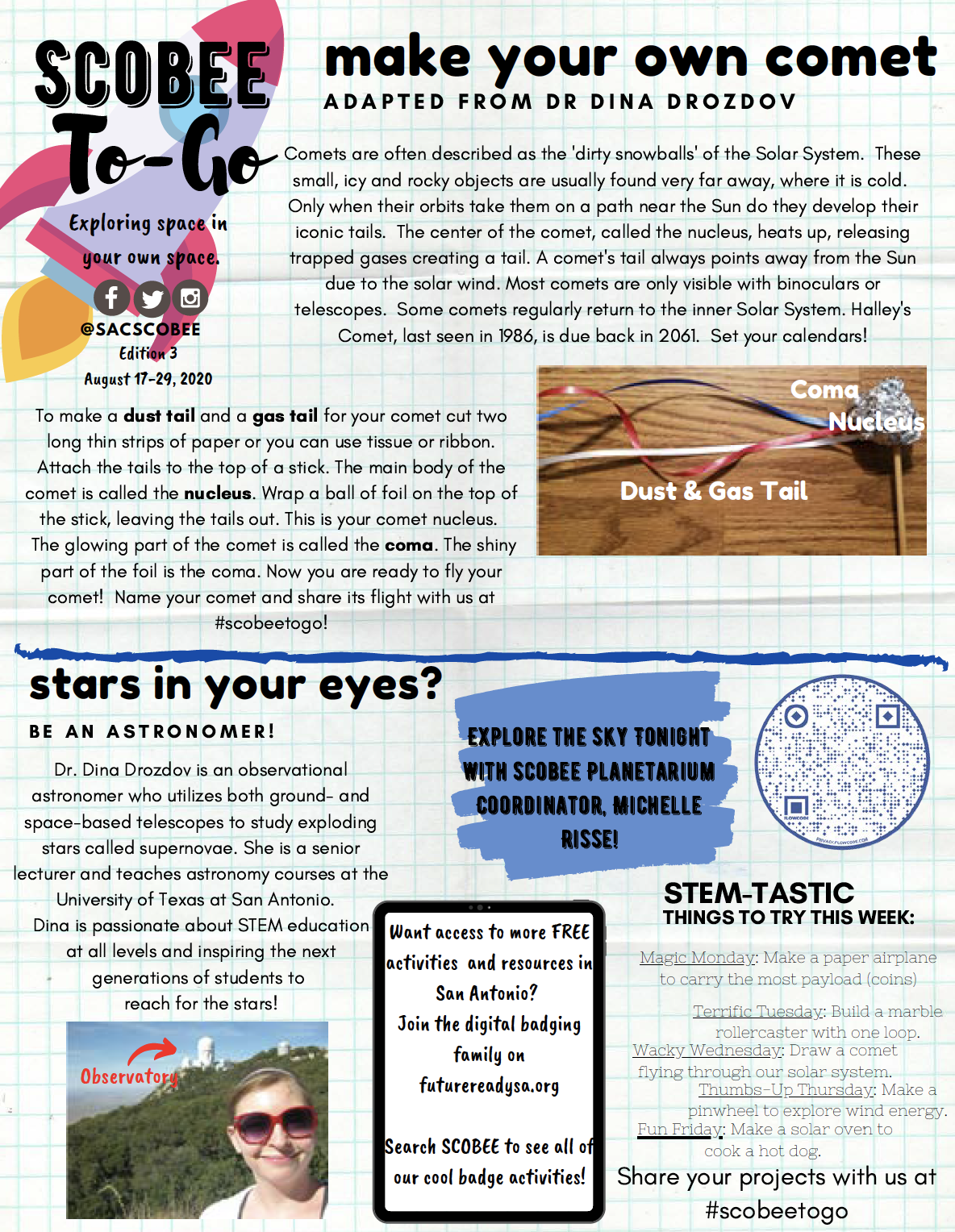 Article Date
August 21, 2020
Have you ever visited the Scobee Planetarium? This amazing education center at San Antonio College originally opened in 1961 and recently underwent extensive renovations. Right now, the Planetarium is closed, but they are still committed to helping young explorers enjoy the planet we live on. The Scobee staff are publishing a newsletter in both English and Spanish, to help encourage family-friendly science activities this summer. You can download the first three issues below!
The bi-weekly newsletter offers fun, quick science experiments, like finding out how many times you can fold a piece of paper, as well as more in-depth adventures, such as how to test your soil. Additionally, there are links for even more fun, free activities. In the second issue, you can learn what it's like to be an astronaut and spend more than 300 days in outer space! Learn all about comets, including how to make your own, and meet Dr. Dina Drozdov, an astronomer, in the third issue.
Interested in more science and space resources? Check out our Learning with STEAM comics collection on Hoopla, or our Great STEAM Reads collection on BiblioBoard. We also have a great collection of kids science books on cloudLibrary. Need to register for a library card? Fill out this online form and have access to all of our resources in under two minutes!
So check out our resources, but also be sure to download the Scobee To-Go newsletter, linked below in both English and Spanish! Then, post all about what you learn on social media with the hashtag #scobeetogo.