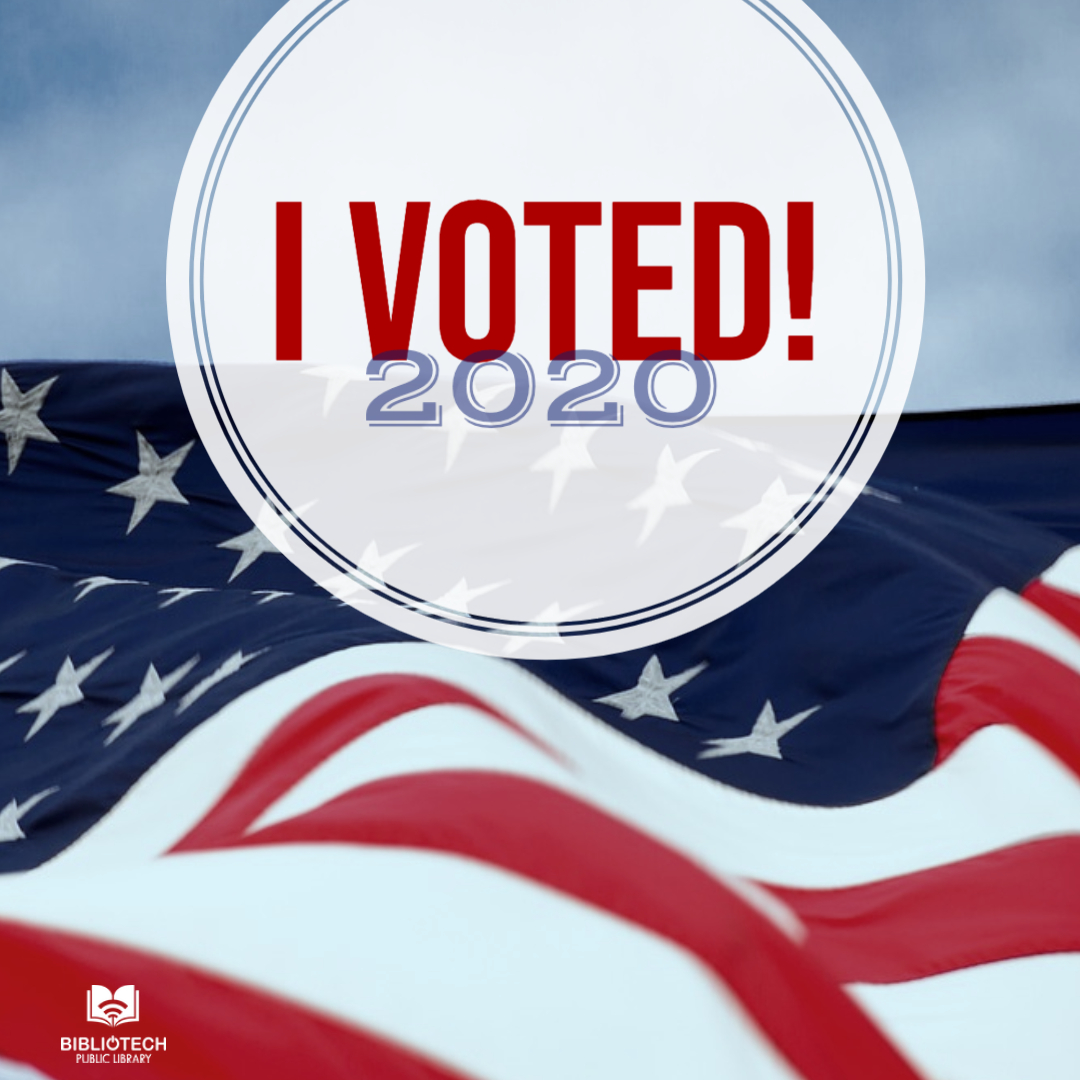 Article Date
October 14, 2020
Early voting for the 59th U.S. presidential election began yesterday and will run though October 30. Election Day is November 3. There are other important dates and deadlines, as well as some very important information about how to vote, where to vote and what you need to bring with you, as well as what you are allowed to bring with you, below. Read on for more information!
Important Dates
For a printable list of important dates, check out the San Antonio Express-News Voter Guide.
Oct. 13: First day of early voting
Oct. 23: Last day for mail delivery of application to vote by mail (applications must be received at the Bexar County Elections Department on this date)
Oct. 30: Last day of early voting
Nov. 3: Election Day
Nov. 3 at 7 p.m.: Last day/time you can deliver your own mail-in ballot in person as soon as you have completed it to the Bexar County Elections Department during business or polling hours, with a deadline of Nov. 3 at 7 p.m. NOTE: you will be asked to show acceptable ID
Nov. 4 at 5 p.m.: Last day/time mail-in ballots can be received at the Bexar County Elections Department. Must be received before 5 ;p.m. on Nov. 4 AND postmarked by 7 p.m. Nov. 3
How to Vote and Where to Vote
First, you have to already be registered to vote in order to vote in the November election. Not sure if you're registered to vote or not? You can do a quick check here.
To Vote by Mail, you must be:
away from Bexar County on Election Day and during the hours that early voting is conducted;
be sick or disabled; or be 65 years of age or older on Election Day;
be in jail currently 
Remember, the deadline for a Vote By Mail ballot is October 23. You can find the mail-in ballot form, as well as additional information, from the League of Women Voters of San Antonio. Please note that record voting turn out is expected this year. Mail completed applications and ballots as far in advance as possible to ensure timely receipt and ease the last-minute burden on election workers. 
Another voting option is to Vote Early, which you can do at any of the 48 Bexar County early voting locations. You can vote early from now until Oct. 30, and locations are open from 8 a.m. to 6 p.m. until Saturday, Oct. 17. Then from noon to 6 p.m. on Sunday and from 8 a.m. to 8 p.m. the following week. For a complete list of times and locations, click here. There is also a map of voting locations here.
If you are Voting on Election Day, here is a list of all the polling locations. Again, you can vote at any of these locations and the polls will be open from 7 a.m. to 7 p.m. 
What You Have to Bring
You have to bring one of these acceptable forms of photo ID:
Texas Driver License issued by the Texas Department of Public Safety 
Texas Election Identification Certificate; Texas Personal Identification Card 
Texas Handgun License 
United States Military Identification Card containing the person's photograph
U.S. Citizenship Certificate containing your photograph
U.S. Passport.
If you can't reasonably obtain one of these, you can cast a ballot by presenting a supporting form of ID (such as a voter registration certificate, utility bill, bank statement, government check, paycheck or birth certificate) and signing what's called a Reasonable Impediment Declaration. If you have an expired license and are under 70, you can still use it, as long as it's not more than four years expired by the date you're trying to use it to vote. For voters 70 or older, expiration does not matter as long as the identification is otherwise valid.
Other Voting Information
In addition to the presidential race, there will be other important races on the ballot. Texans will be voting in a U.S. Senate race, and different areas of San Antonio will also be selecting state representatives, County commissioners and whether or not to support various bonds and tax initiatives. By going to Vote411, you can input your address and see a virtual version of your exact ballot, along with helpful, nonpartisan information about each race and issue. Then, you can print off your completed ballot (or write down your answers), and take it with you to the polls. Please note, you cannot open your phone while you are voting, so you have to have this information on a piece of paper! If you would like, you can come into any of our library branch locations to print off your completed Vote411 ballot.
Want reading recommendations for voting season? Check out this blog post. Then, let us know when and how you vote on Facebook, Twitter or Instagram!